The Divine Feminine is the force that creates this whole world we see. She is the source of all things, all beauty, all grace, this whole physical universe. All of us, we are all the Divine Mother's babies and the earth is our playground that She gave to us and we are in the Mother's schoolroom. The Divine Mother is developing us as divine human beings in this schoolroom. That is the ultimate goal.
~ Mataji (Monika Penukonda)
Experience A Connection with the Divine Mother!
Welcome! The Divine Mother School is a virtual community dedicated to awakening our awareness of the Shiva/Shakti energies in creation through study, devotion and personal transformation practices. Over the eons, the world has forgotten the divine dance of the male (Shiva) and female (Shakti) energies and how they work together through us and in the creation. To understand the Divine Mother, we must understand this divine dance. When we grow our awareness of and connection to these energies, we begin to come back into balance. We recognize that men and women alike need and benefit from this knowledge, and we welcome anyone who feels connected, inspired or curious to learn how to develop this balance in their own life through Divine Mother devotion and practice.
The Divine Mother is mother for every soul in this universe. She doesn't belong to any religion. The Mother is universal - Shiva and Shakti – God and Goddess. Divine Mother is both male and female. She is. She is.
All offerings are open to anyone regardless of gender, religion, spiritual path or level of practice. The Divine Mother School provides you with a range of opportunities to learn, grow and connect as you awaken the Divine Mother's love in your daily life.
Divine Mother School Offerings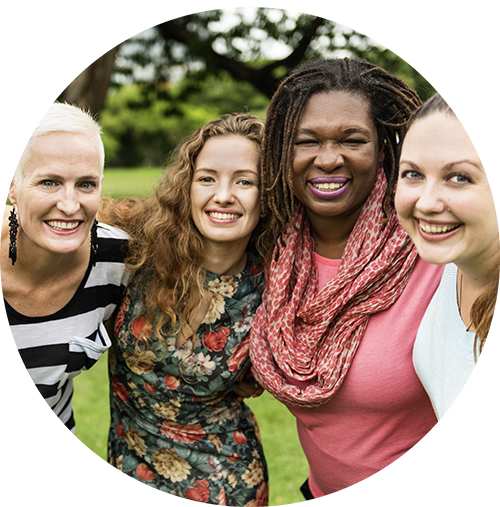 Small Group Classes
Looking for connection
with others?
Our live, virtual small group classes are designed to bring us together in community through teaching, sharing and open-hearted guidance. Our teachers and facilitators bring wisdom, compassion and dedication to every virtual classroom experience.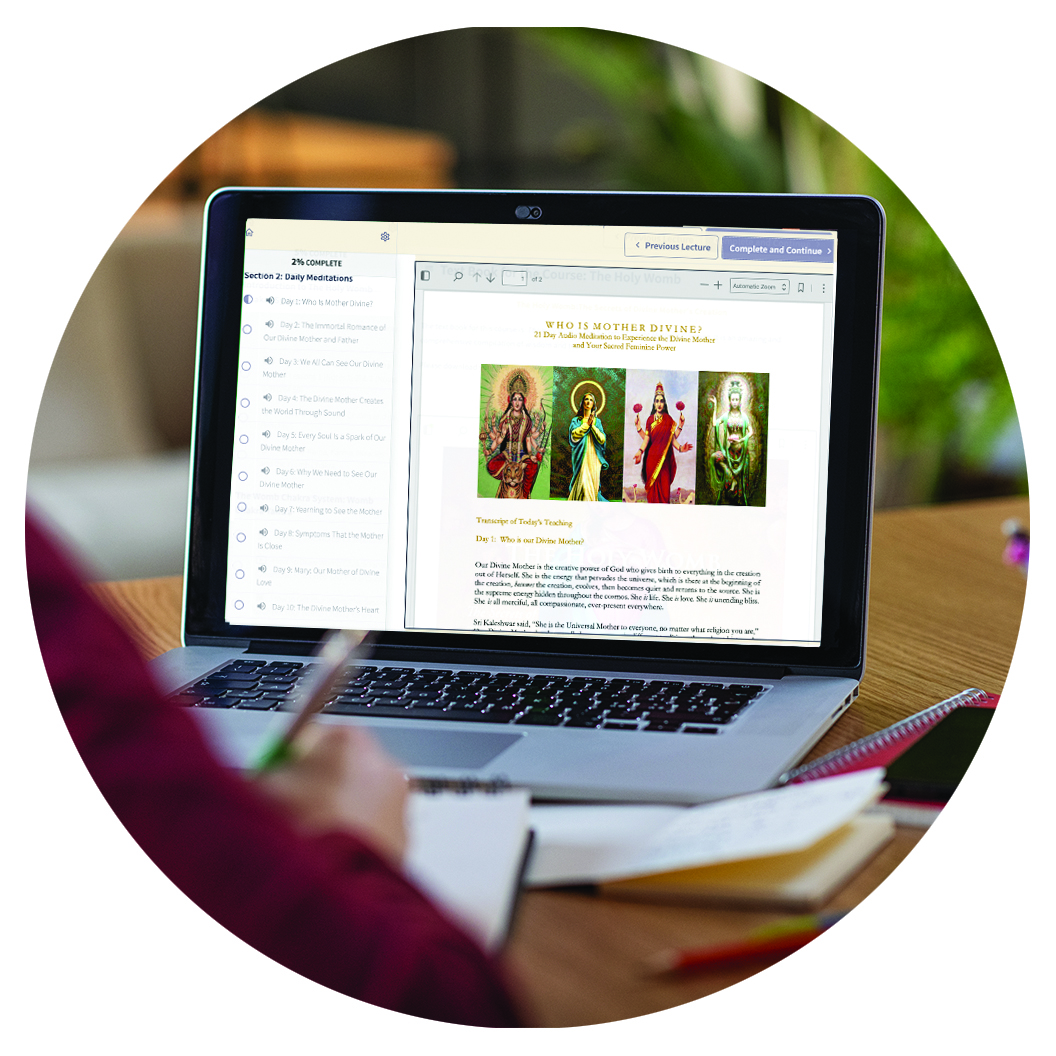 Courses & Programs
Interested in a self-paced
course experience?
Our courses and programs support the growth and development of Divine Mother-focused learning and practice. Classroom offerings include basic to advanced curriculum, featuring seasoned teachers dedicated to igniting the Divine Mother's presence in daily life.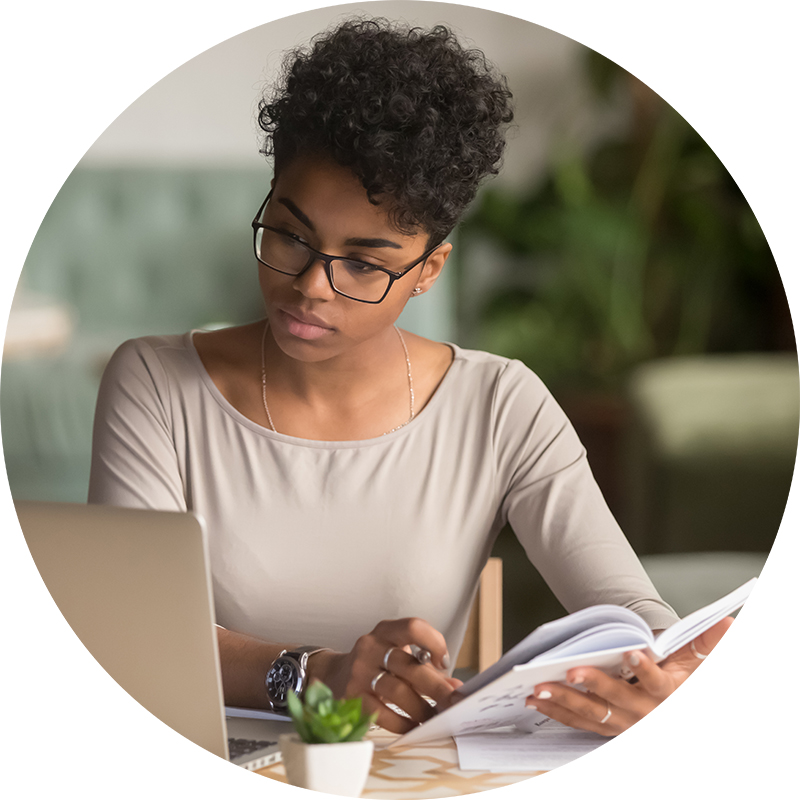 Spiritual Coaches
Need support & guidance to deepen your practice?
A Spiritual Coach brings support and guidance to empower you through all stages & transitions in your spiritual journey. Begin a process of powerful self-awakening and bring renewal and joy to your life and the lives of those around you. (Coaches meet virtually through Zoom.)

Now, more than ever, we need to awaken the Divine Mother's love and power inside each of us. The sacred power of Pregnancy & Motherhood is the key to a new world. Join other mothers, spiritual practitioners, teachers and healers in studying the forgotten wisdom of the Divine Mother, focusing on the holy womb, pregnancy, mothers and families.
Free Downloads for Pregnancy, Birth & New Parents
Divine Baby Blessing Practioners
The most powerful time to awaken your baby's soul is during pregnancy! If you are expecting and would like to receive the Divine Baby Blessing, please visit our practitioners directory.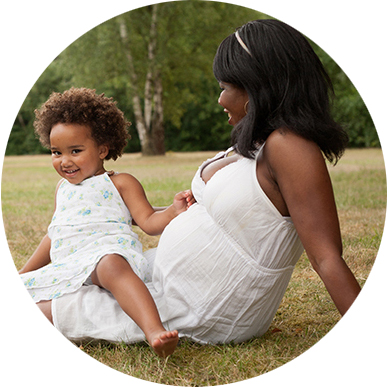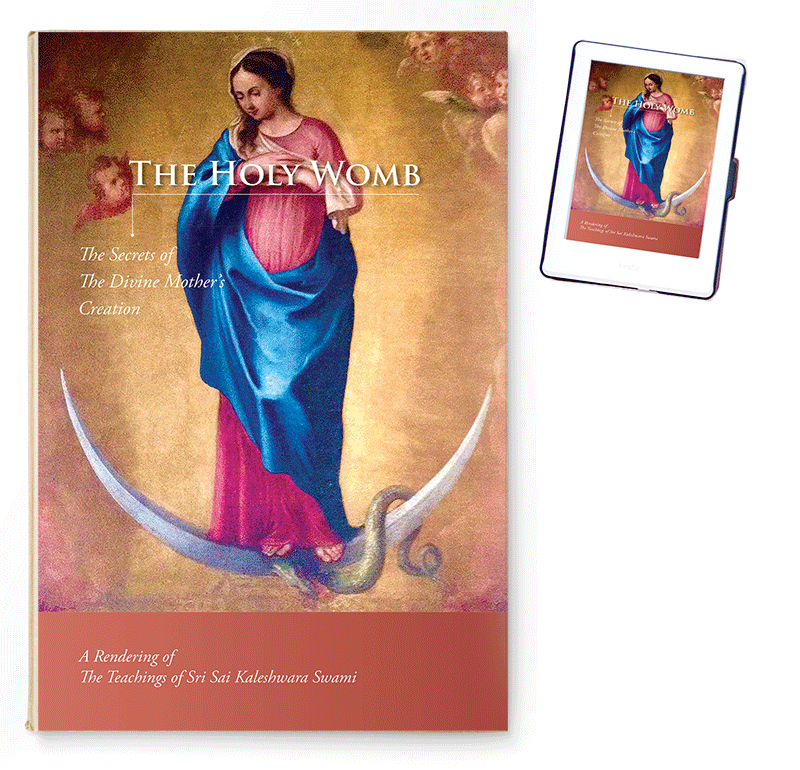 The Holy Womb
The Secrets of the Divine Mother's Creation
For men and women alike, these teachings share timeless and truly effective spiritual tools to purify and charge your own Womb Chakra with pure spiritual energy and connect you to the source of all creation, the Divine Mother's womb.
Print & Kinldle versions available
Small Group Classes & Featured Courses